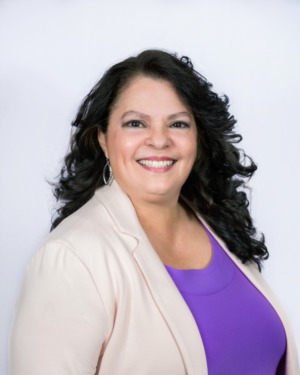 Noelia Guajardo was born in Laredo, Texas and graduated from Our Lady of the Lake University with a Bachelor's in Education. She retired from teaching elementary school after 30 years. She is bilingual- fluent in English and Spanish. She has managed a wholesale greenhouse in Cherokee, Texas. She also worked in sales performing repair, reconstruction and alterations for a Vintage Bridal Salon in Austin, Texas. 
Her experiences in the retail industry and in education gives her the opportunity to utilize her creative and resourceful skills. She provides a strong ability to listen and to communicate with all of her clients. Her hobbies include dancing, gardening, cooking, sewing, and floral design.  
Noelia, a Bilingual Realtor, is enthusiastic about being part of a successful team. She is dedicated to serving her clients and helping them accomplish the wonderful goal of being a homeowner. Noelia believes that everyone deserves the best, and that is what she will bring to you with her energetic spirit.